There is only
one planet
Engagement
REINHOLD KELLER
cares about our
planet at heart
The issue of sustainability is one of REINHOLD KELLER's recipes for success – both in our relationships with our staff, customers, suppliers and business associates, as well as in relation to the use of resources on our planet.
TWO MAGIC TERMS – DIN EN ISO 14001 AND DIN EN ISO 50001
We all need to deal with climate change and its consequences, which is why the International Organization for Standardization (ISO) has developed these two standards for environmental and energy management, which commits companies to constantly improve their own ecological balance. But what do these two standards mean exactly? DIN EN ISO 14001 generally refers to the environment and the introduction of an environment management system. DIN EN ISO 50001 refers very specifically to the issue of energy management, so it is practically a part of 14001. Both ISOs involve the establishment and ongoing development of ecological goals as well as the associated measures to achieve these goals.
This environmental policy orientation is also a result of what was known as the energy turnaround in 2008. At the time, Germany decided to increase the proportion of renewable energy for electricity consumption of up to 80% by 2050 and achieve a reduction in greenhouse gas emissions of 50% at the same time.
IN PRACTICE AT REINHOLD KELLER
A certain obligation therefore applies to all companies. But we would still like to be a bit better than the standard requires. Our vision is to be independent of external electricity supplies, to produce the energy required solely from renewable sources.
This is why we have successively reduced CO2 emissions with the following measures – converting our gas forklifts from gas to electric; using energy-saving LED strips to light our halls; plus, a publicly accessible charging station for e-cars. And of course, our company car fleet and its conversion to electric power is on the test bench.
In addition, for some time now we have been gradually switching our heating system from heating oil to burning wood waste – so away from fossil fuels here as well.
A FUTURE WITHOUT EXTERNAL ELECTRICITY SUPPLIES
The past year was for us and our solar cells on roofs a year of superlatives. We were able to produce a total of almost 1,145,000 kWh over the entire year. In comparison, a single-family household consumes approx. 3,000 kWh a year. This means we could easily provide electricity to 380 families. We were also able to far exceed our self-defined goals of reducing external power consumption by 1.5 % by more than 12%. In addition, from 2019 we have added further potential with the panels on the roof of our new logistics hall.
In purely mathematical terms, with the appropriate storage possibilities, we could run the REINHOLD KELLER Group in Kleinheubach independently of external power sources with the electricity we produce ourselves. We look forward to a suitable storage medium on the market with open arms!
FAR BEYOND 2019
Back in 2016, we received the certificate for DIN EN ISO 14001 and DIN EN ISO 50001 for the first time. In December 2018 we were able to extend this successfully following an audit and expect to maintain it continuously far beyond 2019 in a position that all of us at REINHOLD KELLER hold as very important to our planet.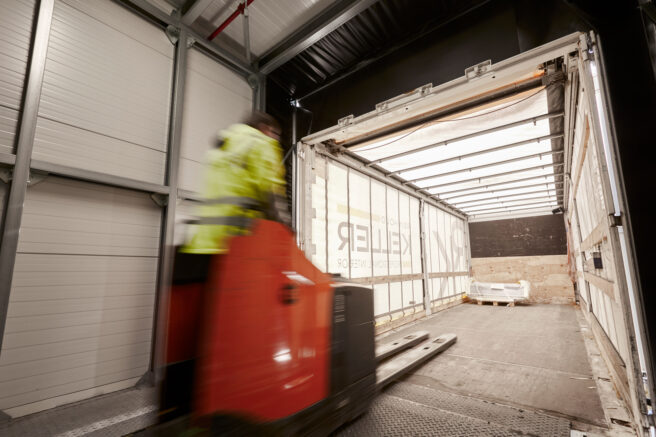 We bear responsibility
Sustainability and
Responsibility