Who we are
Company
Sustainable, honest,
reliable
As an internationally well-regarded partner for interior fittings, we provide professional assistance to global brands to make their interior fitting ideas a reality. Whether as a partner for the joinery, furniture or interiors or as a general contractor, we always see ourselves as a creative partner, who ensures the work is executed to a high standard and on time. At the same time, we support our customers with our expertise from the areas of efficiency, operations management and value engineering.
In all of our relationships – with our customers, suppliers and employees, but also with the region, our environment and our fellow human beings – we are a family business which stands for the values of sustainability, honesty, trust, reliability and responsibility.
Christopher Bauer and Dr. Henning Wagner
CEO

Company
KEYFACTS
REINHOLD KELLER
Family-run business

We are a family-run business whose tradition goes back to 1876. Christopher Bauer is now the sixth generation to hold the reins at the REINHOLD KELLER Group.

#TEAMRK

Our wonderful team consists of over 500 employees who are the driving force behind our success.

Sustainability

Solar panels, a carbon neutral wood chip heating system, natural compensation areas, electric vehicles and certification to DIN EN ISO 14001 and 5000 are just a few of the measures we have taken on the subject of sustainability.

From the region for the region

Our region and our location are close to our heart. For this reason, we focus our social engagement quite consciously on our local area and invest in our own resources.

Quality "Made in Germany"

In Kleinheubach, we produce high-quality joinery in a production area covering 29,000 m². Our state-of-the-art logistics center (11,000 m²) has 14 truck docking stations.

Project realization around the world

Over 10,000 projects in over 60 countries – we have been realizing projects successfully around the globe for many years!
FROM THE REGION FOR THE REGION
Many companies have been outsourcing more and more services in recent years but at REINHOLD KELLER, we continue to resolutely focus on developing our own resources. Our company headquarters in Kleinheubach has one of the most cutting edge furniture production facilities in the whole of Europe. We produce almost everything in our own workshops. From wood and metal to innovative, patented digital printing processes at our subsidiary, MB Digitalprint GmbH.
However, with all this focus on the strengths of our performance, we never forget those in our region who need help and rely on support. As well as McDonald's children's aid, which we support internationally, we focus our engagement quite consciously on our local Lower Main area of Bavaria and try to make our contribution to the common good here.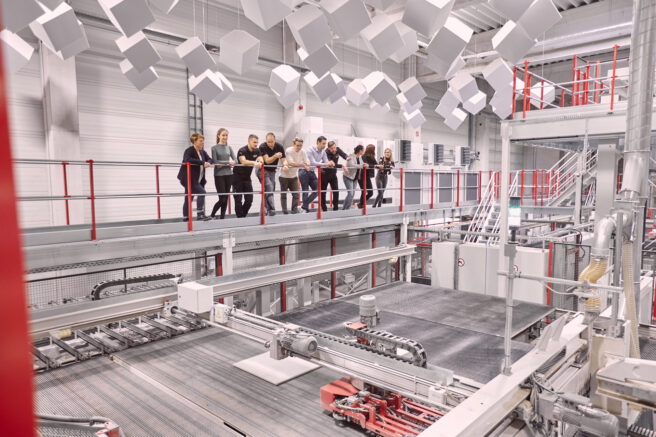 OVER 10,000 PROJECTS IN MORE THAN 60 COUNTRIES
Our worldwide success is based on many years of successful customer relations with global players in our core markets. We provide our complete interior fitting solutions to businesses in the chain restaurant and health care sectors, fitness chains and hotels. They include McDonald's and the Premier Inn hotel group, to name just a small selection from a long list of satisfied customers who are impressed by our "Made in Germany" quality and the special service offered by our group of companies.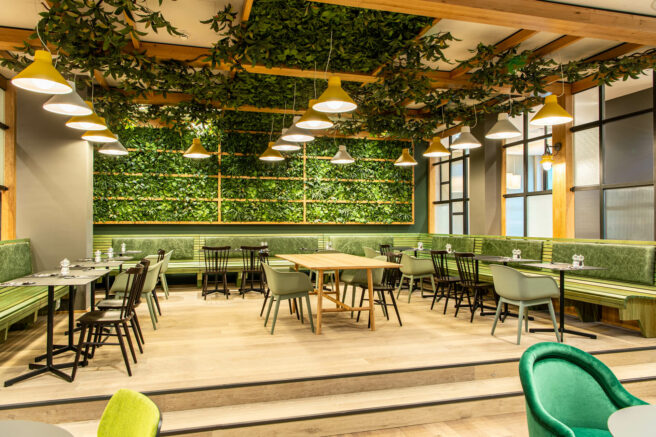 SOCIAL ENGAGEMENT
With all our focus on our performance, we never forget those in our region who need help and are dependent on support. In addition to McDonald's Children's Aid, which we even support internationally, we deliberately focus our commitment on our home region of the Bavarian Lower Main and try to make our contribution here for a common togetherness.