Donation handed
over by
#TEAMRK!


News
500 euros for
Kleinheubach
animal shelter
Using the slogan "Food for good causes", lots of treats await the team at REINHOLD KELLER in Kleinheubach during the lunch break on the first Tuesday of every month. Started up by employees, the initiative began in March 2022 and has enjoyed huge popularity ever since. From muffins and brownies, pretzels and cheese straws to carrot cake and co., there is always a wide variety to choose from. There have even been hot Leberkäse, a regional speciality similar to a meat loaf, and hot dogs on the menu.
The entire proceeds from the sales go to a good cause. Here, too the team are in command: people can suggest projects and anyone who is there at the start for the nibbles gets one or more votes. It depends on how much is eaten.
Over the last few months, quite a few euros have been amassed as the family who owns the company have also been actively supporting the initiative and generously rounding up the amounts that are collected. The first donation by #TEAMRK in the sum of 400 euros was given to Aid for Ukraine organized by the district of Miltenberg.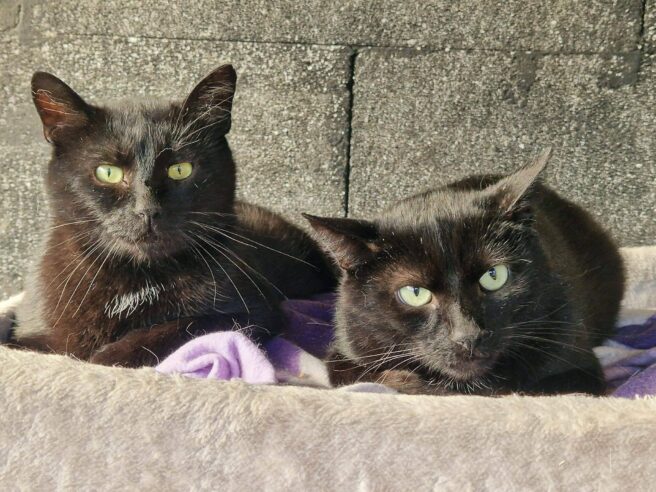 Support for the animal shelter
In July, the second donation benefited the animal shelter in Kleinheubach, which is only a stone's throw from REINHOLD KELLER's headquarters. A total of 500 euros was handed over and they were thrilled about the financial support. Yvonne Schneider, deputy manager of the animal shelter, took time for a tour despite a mountain of work. OOH! and AWW! The furry friends big and small caused hearts to beat a little faster and there was even a free cuddle with Holly, the affectionate dog, as well.
The team on site, helped out by volunteers, does unbelievably valuable and important work. With plenty of love and dedication, they make sure that all the shelter's residents are comfortable every day and are looked after really well. A herculean task as usually there is not enough time to give every single animal their full attention. The key objective is to find loving and devoted carers for the animals and give them family contact and a home for life.
Photo (from left to right): Yvonne Schneider, Deputy Manager Animal Shelter Kleinheubach, Lynn Mac Neil (Trainee, RK), Jolina Silva ( Apprentice, RK), Christopher Bauer (CEO, RK).